Packaging Illustration + Branding
We've being inveted by the awersome guys from Young Jenkins(youngjenkins.com) to co-creat with them a new packaging and branding for Jealous Devil a charcoal company.
The process was awesome we had a lot of freedom to illustrate in our style and their feedbacks were always useful. We would like to thank them to the oportunity and share this great job with you guys.
This job started with a peculiar but awesome briefing, we've needed to creat the pckaging visual from a story. Basically the story teels that devil has stolen the fire from humans but now with the Jealous devil charcoal they could have back the Pure fire to confront the Devil and of course to cook with much more flavor.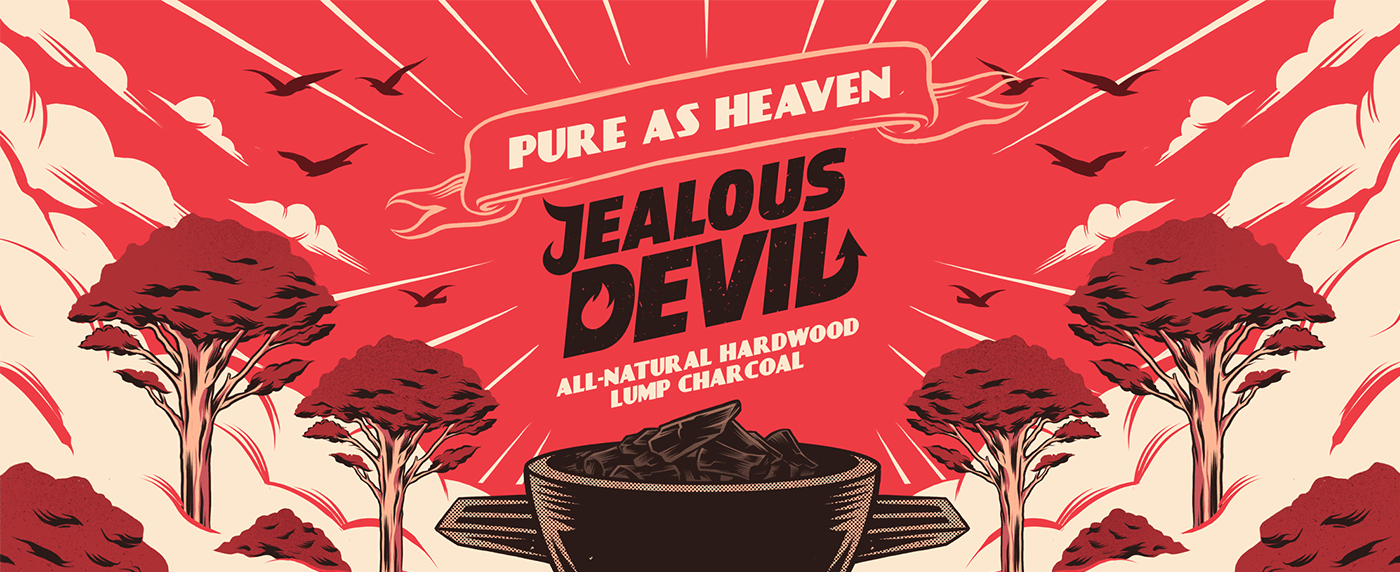 Packaging sketch process: